What is creatine monohydrate and what is it for?
Do you know what Creatine Monohydrate is and what exactly it is used for? Nowadays, everyone has heard of it, and has even considered buying creatine monohydrate without even having any idea what it really is.
But precisely because there is still such a high level of ignorance surrounding this supplement, only those in the know consume it correctly and know how to take advantage of all the benefits it can bring to your athletic performance.
In today's article we are going to show you what Creatine Monohydrate is, and all the advantages it has along with the benefits it can bring you if taken conscientiously.
What is Creatine
Let's start by clarifying that creatine is not an artificial product, in fact our own body contains it, and it is one of the substances that help increase muscle mass and energy production.
Creatine can be found naturally in salmon, red meat, seafood, milk and eggs.
Having said that, the type of creatine we are going to mention today is creatine monohydrate, which is one of the most popular supplements in a sports supplement shop, because it is one of the most commonly used to improve muscle performance.
Creatine Monohydrate is composed of glycine, arginine and methionine, these 3 are amino acids formed by our system, specifically by the liver, pancreas and kidneys.
Creatine is found in the nerve cells of organisms, as well as in their muscles, and helps transport adenosine triphosphate, which is one of the most important sources of energy our body receives.
For which sports is it suitable
Initially, it was thought to be a sports supplement focused solely on bodybuilding and fitness. It should be noted that creatine monohydrate is one of the most researched supplements with the best results in its studies, which has placed it in the top 3 of sports supplements.
Today it is known that in all high intensity sports it will have its benefits. Highlight among others:
In road cycling, high intensity efforts of less than 2 hours, XC mountain bike rally disciplines, track cycling, bmx, downhill, etc...
In athletics, all track disciplines and trail running events lasting less than 2 hours.
Team sports, football, basketball, handball, rugby, etc...
Racket sports: tennis, paddle tennis, ping pong, etc...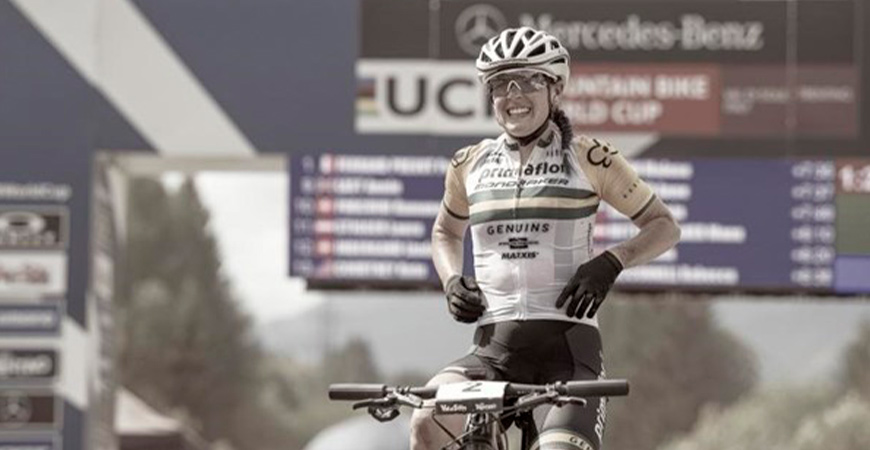 What Creatine is for
Now that you know in a little more detail what exactly creatine monohydrate is, it's time to discover all the benefits of taking it, creatine is considered by many experts to be the best supplement for increasing your gains.
This is because it increases the volume of creatine phosphate in your body, which can be translated into improved muscle performance, which is made up of several factors.
To find out why it provides advantages, it is important to highlight that our body has an energy pathway, the fastest of all that uses creatine as fuel, so with full deposits we can use it longer and more times. It should be noted that it is an energy pathway that does not add waste products to the blood, unlike others (lactic acid).
One of the most latent advantages is the reduction of muscle fatigue caused by your workouts, thus optimising muscle recovery and increasing strength and performance in high-intensity efforts.
It should be noted that its consumption not only serves to increase muscle performance, but also to slow down muscle loss, creatine monohydrate is able to reduce muscle loss caused by age.
Its consumption also offers improvements in athletic performance in sporting disciplines, increasing the power and strength of the creatine consumer, in short, it provides a great increase in sporting performance.
In addition to the above-mentioned options, there are other less publicised benefits of creatine monohydrate, such as its function as a pH regulator, or correcting metabolic disorders.
What is creatine monohydrate not for?
While it is true that consuming creatine monohydrate has a long list of benefits, there are some pathologies with which you cannot expect creatine to have any effect either.
We are referring for example to a person with osteopenia, or low bone mass, as to date there are no studies that prove that creatine is capable of slowing down the bone loss that these people suffer from.
Nor can it help someone with Multiple Lateral Sclerosis, or a brain disorder such as Huntington's disease.
How to take Creatine Monohydrate
The best option for its consumption is to take creatine monohydrate orally, the powder format being the most suitable, as in capsules you are forced to ingest a large quantity of it.
The recommended amounts to ingest are around 5 grams per day, although the scientific community fixes it at 0.1g per kg of a person's weight, although it is still safe to consume more than this amount.
Always remember at all times not to exceed a maximum of 25 grams per day, and if you do consume close to this amount, never continue to do so for more than 14 days.
That said, it is really important that creatine consumption is alternated with demanding, constant physical training and a correct diet for it to take effect.
When to take
To the question of when it is most convenient to consume creatine monohydrate, the reality is that the only answer that can come close is "the really important thing is to take it every day".
There is no perfect time, there is no stipulated routine, the only thing that can be recommended is to take it daily whether you train or not. There are some who say that the ideal time is after training with a protein shake or recovery shake to optimise muscle recovery.
What results can be achieved
In addition to the aforementioned benefits of increased performance, and faster progress towards goals, creatine can also provide benefits beyond the physical.
Helping to produce more energy for the muscles will include the brain, which can translate into a more rested brain, and therefore less feeling of emotional fatigue or stress.
This can also lead to improved information processing, which is an interesting benefit for older people who are beginning to notice their muscle mass and perception declining.
Taking creatine can even improve some symptoms and signs of depression in people, because it improves mood and mental fatigue, as mentioned above.
How long is recommended consumption
As we have been commenting throughout the post with light touches, its consumption will be daily and without exceeding the recommended amount, its use can be extended for as long as you want to get its benefits, being a natural component in the body.
Our personal recommendation is that you try a first stage of 5 grams a day for at least 2 or 3 months, and after that, you can decide whether to continue with it, but it is advisable to stop at least one month a year, coinciding with the holiday period.
We insist that all these recommendations are to get the best out of this supplement, not because it carries risks to your health, there are people who consume more than 5 grams a day for a whole year without interruption and there is no risk of suffering any kind of problem.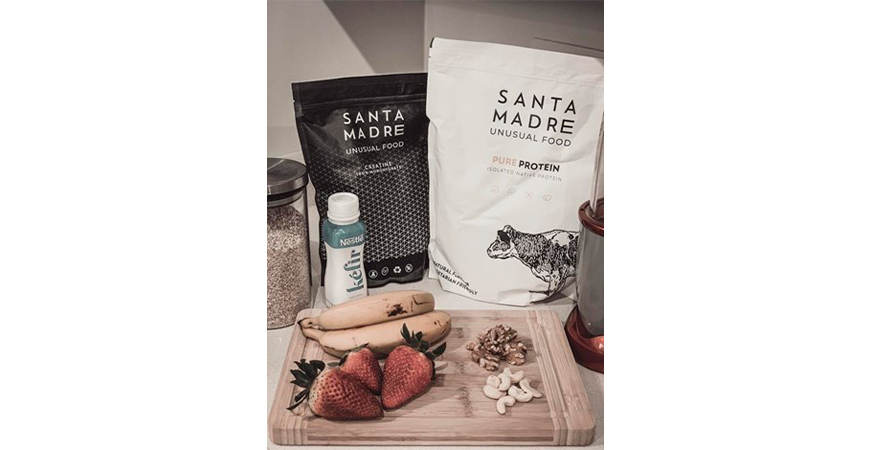 Misconceptions about Creatine Monohydrate
There are many frequently asked questions in all the forums and articles where Creatine Monohydrate is explained, what it is and what it is for, these recurring doubts sometimes have a basis with sense, and may have some reason, but in most cases they are usually not true.
Creatine and alopecia
When a person begins to suffer from hair loss, and finds themselves consuming creatine to try to advance their goals, this substance is one of the first to be singled out.
The truth is that nothing could be further from the truth, creatine does not cause baldness, it can only help a person who already has a genetic predisposition, as due to hormonal alterations alone, they would not be able to reach this point.
Creatine and kidney problems
This concern usually comes from people who eat a high-protein diet, and as in the previous case, neither protein nor creatine alone can cause kidney problems, even if they are consumed in excess.
The only way in which their consumption can cause kidney problems is if the person who suffers from them has already suffered from some kind of kidney disease. Otherwise, neither protein nor creatine is at risk when consumed.
Creatine and fluid retention
Although it is true that creatine can retain liquids in the muscle cells, this retention will remain internal, without causing an increase in fatty weight, so it will not be responsible for excessive fluid retention.